ConsoleCrunch Official Site
So the new Jurassic World trailer was just released on machinmas channel and only one word can describe it, wow. The trailer starts off with a happy feeling and ends with a scared, real, serious one.The all around conflict seems to be a genetically modified dinosaurs who's highly dangerous and intelligent escaping it's cage and reaking havoc on the park goers. From what it looks like in the trailer it seems to me to be a tyrannosaurus Rex with longer arms, but it also has a smaller build, can swim under water, and is extremely athletic. The story also seems to center around 2 children, a scientist (may not be an important character but we'll see), and a park worked who is trying to track down the beast. If the movie is anything like the trailer than it is sure to be a hit!
Original post -
Please Login or register to view links or Console ID's
The three year rotation between treyarch and infinity ward has ended now leaving treyarch making the next call of duty for the next three years including this 2015! Could it be possible that next year or even in the coming years black ops 3 could come into existence? Well it very well could be, but we'll just have to watch out for teasers or treyarch dropping info bombs. We won't have any solid info until the near coming of the next call of duty release, so everything from now without any form of hard evidence is simply speculation. Still the black ops series was one of the best call of duty series and I would love to see it back in action! What about you? What do you think about a black ops 3 coming into existence?
Original posting -
Please Login or register to view links or Console ID's
Image Provided by B2C:
You would think Sony would be the last world-leading tech company to be hacked, well...

Things have come to a halt for Sony today after computers in New York and around the world were infiltrated by a hacker. As a precaution computers in Los Angeles were shut down to deal with the security breach. As you can see Sony was hacked by someone by the name #GOP

Seems that information will be leaked around Nov. 24, 2014 @ 11PM (GMT)

Some has been released already... What will they do? lol

Please Login or register to view links or Console ID's
I will make updates to this thread to let you guys know how this plays out if its really gonna go south!

Info below pulled from thread on Please Login or register to view links or Console ID's

​
Today I read about something very interesting. It is a vr that makes you bleed out in real life. Yes I wrote it , a vr that BLEEDS YOU OUT IN REAL LIFE! Currently a kick starter with a goal of 250k in Canadian dollars is being held for the creation of this crazy machine. The goal behind it is pretty just though, it is being developed to modernize blood donations and make it fun. I think this idea is pretty cool, but I feel as though It will be beneficial in other fields such as army training or jobs in Citizen protection. Also if this were to reach public market and if it didn't have 100% non buggy limiters it could be very dangerous, though I'm sure this isn't. If your ever looking to up the anty on your gaming experience, donate to the kickstarter because it ends on march 17th!
Kick starter -
Please Login or register to view links or Console ID's
original post -...
Today I noticed a lot of hype and great reviews placed on the Alienwares attempt at a console system called Alpha. Some would also deem this creation as something that would bridge the gap between consoles and pc's.
To be honest I personally feel that it both will and won't. I say this primarily because of pricing as it is currently priced at 549 dollars (as cited off of dells website) for the lowest specs. Now a days consoles cost at the most 300, but with that being said if I ever had the money I would buy one both for the specs and a sense of leisure ism (if that's even a word, anyways you get my point).
I doubt it will do as good as xbox one and ps4 just because of the price, and that's a shame because the over all idea behind this system is actually good and heading in the right direction (that's how I feel rather). This could be a flop or this could be a machine that...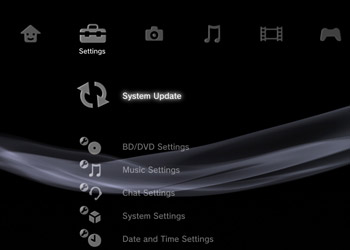 ​
Today (11/19/2014) Sony released update 4.66 to the public use it really didn't include much, except System software stability and some features been improved in it that has not been listed or known. This update is mandatory to play online without spoofing unlike 4.55 that was optional, to spoof it look at the link below so you can play online

Please Login or register to view links or Console ID's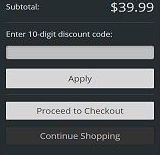 For today's PSN maintenance update(11/18/14), Now the PlayStation Store will now offer a Discount Code feature for the psvita, ps4 and the ps3
This feature is a regular thing for most online stores, with codes given as part of promotions, or simply a bonus from your previous order(s). As you can see below this is how it should look when you are purchasing the content.
​
​
Sony Vue is a online based TV provider that allows you stream moves/TV shows to your ps3, ps4 and other devices that are not Sony related kind of like how Netflix promoted there service. However there will be a monthly fee (prices will be announced during launch) in order to stream your TV and movies from there services, estimated time for release date January - April . It's Pointless if you pay for internet because you should get basic cable that includes some of these channels in a lower quality. Its basically turns your console/Device into a cable box like the Xbox one did just with a free service if you have a a cable box or basic cable.
*Cough Sony copying Microsoft*
Source Ps3/Ps4 news
~To Sony
Stop trying to copy Microsoft ideas your console is the "Playstation 4" not the Xbox (All in) One. The xbox one is a living room console to stream media/entertainment while the PS4 is made for gaming not media. You are making your console into a xbox one!!! just stop...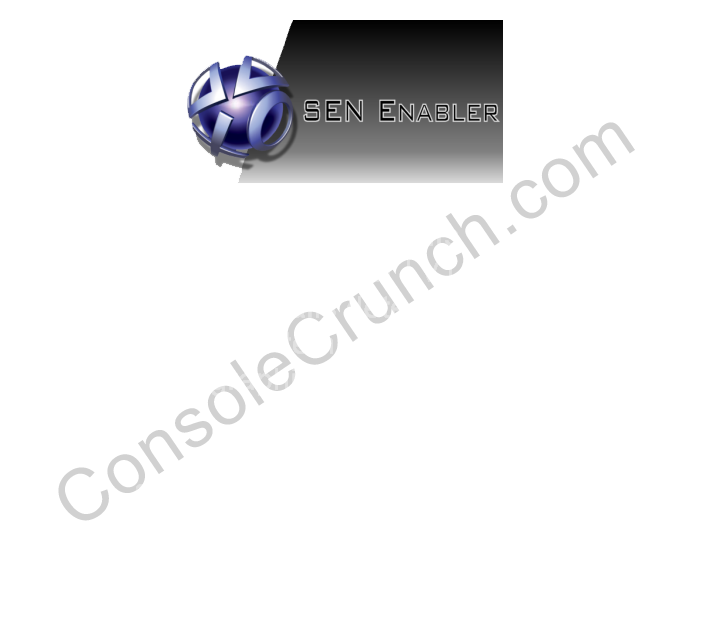 ​
Today, the well-known PS3 developer deanK has released an update for his famous backup manager multiMAN. In this update he has added support for 4.65CFW (CEX).
You can also update via multiMAN.
Changelog: (4.65):
Added support for 4.65CFW (CEX)
Downloads:
Please Login or register to view links or Console ID's
BASE
Please Login or register to view links or Console ID's
Please Login or register to view links or Console ID's
(20141109).zip (41.17MB)
Source: psx-scene