ConsoleCrunch Official Site
​
Hi Crunchers, yesterday these group of hackers released a new version Disney's "toontown" called "Toontown Rewritten". This game was originally made by Disney on June 2, 2003 and closed on September 19th of 2013 due to it being a old game. This game got closed 3 hours early due to these hackers stealing the codes of the game to rebuild it. Disney is aware of this but as long they don't earn any type of profit they have no reason to shut them down. This game is very similar to the original just laggy, buggy and some features are disable such as gardens and doodles. . I played this game when i was little it brung back alot of memory's and i hope it dose the same thing to you

Here is some images of it.


Hey Crunchers, i found a new CFW 4.65 Cobra called "DarkNet" This Custom firmware was developed by DarkJiros. They have only been tested on some model's. (The list is below of Currently test/working models). This can only be install on a PS3 thats on CFW 3.55+ or OFW 3.55.

Me or any one else on consolecrunch.com is not responsible for any thing that may occur during this process, so use at your own risk​
CECHA01​

CECHB04​

CECHC01​

CECHL05​

CECH-2001B​

CECH-2005A​

CECH-2105A​

CECH-2101A​

CECH-2504A​

CECH-2505A​


Features Included ​
Properly built from OFW 4.65​

INSTALL PACKAGE FILES and APP_HOME​

ReactPSN compatibility​

Patched LV0 to disable ECDSA check of CoreOS​

Patched LV2 to add...​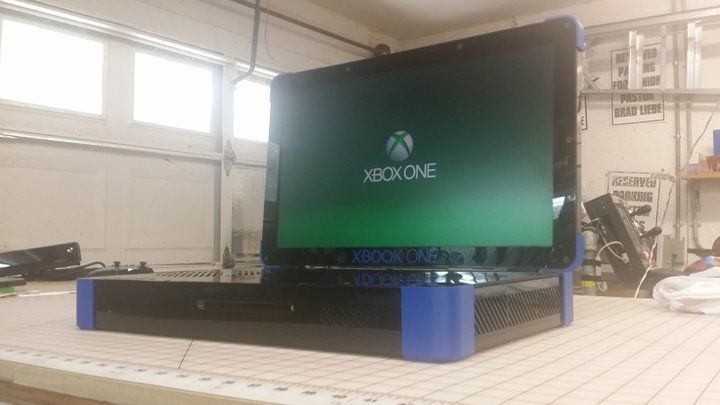 First and foremost let me announce that the article title is not a typo before you all start commenting.
Known laptop mod maker Ed Zarick has managed to shy away from making 360 laptops by making an Xbox One laptop, and he'll make you one…. if you've got the money for it.
Notes from the author:
This is the "Xbook One," comprising a 22-inch Vizio 1080p LED monitor, a slot-loading front-facing disc drive, and 3D-printed components. Zarick stresses no enhancements have been made to the Xbox One but, of course, modifiying its hardware in this way completely voids the unit's warranty.

The Xbook One will work with a Kinect sensor (not shown here.)

More information regarding this in the video below.
Please Login or register to view links or Console ID's
​
Sony created a music app which allowed users to Listen to over 30 Million songs, This was originally known as "Qriocity,". The reason Sony made this was because they had intended to compete with Sony. Now, This is my opinion on this. Sony have no chance of competing with them, Itunes have been out of years and had a whopping 575 million active user accounts around last year.
The electronics company announced via Twitter that Music Unlimited for the Playstation 3 has been redesigned to "improve performance."
Here is what they said.
Music Unlimited on PS3 redesigned and tuned for improved performance:Please Login or register to view links or Console ID's Please Login or register to view links or Console ID's

— PlayStation (@PlayStation) Please Login or register to view links or Console ID's
They all stated this on there blog according to the current source....​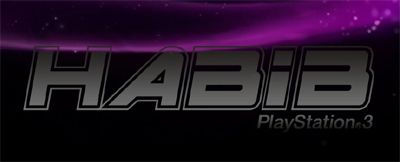 About 7 hours Habib released this new Custom Firmware.
​
Update v1.01 due to patches being relatively new, the cfw wasn't able to be stable as when you load a bd game, error pops up.its now fixed, stabled, in a more cleaner way​
Changelog:

1. Fixed original games error 0x80010009

COBRA: release is due shortly.

Special Features:

1. Added new patches for ode drm
2. Added a patch to speed up game disc/backup launch

FEATURES:

1. MADE OUT OF 4.65 OFW
2. HAVE INSTALL PACKAGE FILES AND APP_HOME
3. HAVE REACTPSN COMPATIBILITY
4. PATCHED LV0 TO DISABLE COREOS ECDSA CHECK
5. PATCHED LV2 TO ADD PEEK/POKE SUPPORT
6. PATCHED LV1 TO DISABLE LV2 PROTECTION
7. PATCHED LV1 TO ADD PEEK/ POKE SUPPORT
8. IT CAN RUN GAMES SIGNED WITH KEYS UP TO 4.65
9. CAN BE UPDATED OVER ANY CFW.
10. CAN BE UPDATED OVER 3.55 OFW
11. NOT ADDED NO BT/BD PATCHES
12. RSOD BYPASS
13. REACTPSN OFFLINE PATCH ADDED
14. BETTER...​


Ever wanted to customise your Sony play-station 3 to the Max? Ever wanted it to be like it's not even a Play-station 3? Well, Now you can!

Notes from the author:
Hey Guys Here's an update to my XMB Modifier v2.0

Now Supports All Languages

==============================
========== V2.0 ================

Added Language Selector
Did a bit of Code Cleanup
Should Run A lot Smoother

==============================

Enjoy Guys


====Change Log=====
===== V2.10 ======
Sorted 4.46 compiler error

===== V2.00 ======

Added Language Selector
Did a bit of Code Cleanup
Should Run A lot Smoother
===== V1.00 ======
Public Release
Added Firmware Selector
Added Ability to add Custom RcoFiles For Editing
==== V0.02A====
Fixed Windows Xp Color Error
Thanks StarMelter,sandungas and KTD
==== V0.02 ====
Added Home
Added Compiler
==== v0.01 ====
Beta Testers
Added Startscreen Changer
Added Category Name Changer

Source: Ps3 News...​
According to GameSpot and Gamefront there is a new custom made Xbox one and Playstation 4 made out of gold! The cost for this system is about $14,000 or 49,999 AED, but who has that kind of money to spend on a gaming console. These console's was crafted by a Italian jeweler and the shell design's of the consoles is named "Gold Rose". To buy this console visit your nearest "Jumbo Electronics" store. (United Arab Emirates Retailer)

If you like collecting game systems i would suggest you buy this in order for you collection to be complete.
Image Credit: Emirates 247
​


This article has been published under D'yani Wood's name for the time being due to some technical difficulties on the back end, Also stating that when it's fixed that they will do an immediate Update. By any chance do you hate sandbox games? As when I read the paragraph I got the telling that it was kind of a question being asked but it didn't really need to be answered. You can check it for yourself below.

For whatever reason, some people hate sandbox games. I am not one of those people. I love the freedom to imagine any possibility within a world and make it happen. Minecraft is the ultimate sandbox game, and it is delivered to console gamers very well in Minecraft PlayStation 4 Edition.

Now, Guys, What do you think of Minecraft itself? Do you like the fact that there is "Freedom"? Do you like the fact that there is lots of possibilities in the never ending virtual world?

I love when great games get ported all over the place. As many people as...​
Well, would you look at that eh? What are your thoughts on this? Capcon has gave us 2 Screenshots and a video of the New resident Evil! Firstly, I would like to share some comments from CapCom himself.
Capcom released the first screenshots and art for its upcoming zombie-themed game Resident Evil Revelations 2. They also announced that the game will be released episodically, somewhat like Telltale Games' popular Walking Dead series.Episodes will sell for $6 each, or you can buy the "Complete Season" for $25.

But you don't need to worry about this right now, just take a look at the screenshots.
For more screenshots. Click
Please Login or register to view links or Console ID's
Source: Ps3News​

According to IGN & Wall street journal, Microsoft might be buying Mojang for $2 billion. You may be WTF!?!? but it's really not that crazy if you look into the sell's Mojang has earned they sold about 54 million copy's across all platform's making it on of the top 3 best selling game's of all time. Since Bungie kind of ditched them to make destiny them they need a partnership with a company to produce Xbox only games. So it kind of make's since it's the most popular company of all time and has great developers. If this change happens it shouldn't affect the game play of Minecraft on any console but however, this may affect the sell's majorly they could remove it off any non Microsoft stores and or change the price's of the game. A Quote form a Microsoft spokesman "We don't comment on rumors or speculation." so this may be legit. What do you guys think is it legit?

This is only a rumor but, I think this may happen by the look's Mojang had has some partnership with Microsoft in...