ConsoleCrunch Official Site
The developer Deank made the effort to develop a new version of his famous multiMAN bakup manager which now goes to v04.82.00.
As you can imagine, the great innovation is the official support of CFW 4.82, even if multiMAN already worked on this type of CFW it now has a clean support.
In addition, Deank has updated SACD Ripper (which can rip SACD with your PS3, attention no Stealth version of multiMAN is online, it will be content with the multiMAN_04.81.02_STEALTH_ (20160108).
mM 04.81.02 was released when I removed the link for the test version and is available within mM as always (or from the web column) Also sacd-ripper.pkg is updated to support DEX 4.80
This SACD Ripper is compiled with support from 3.55 up to 4.81. It doesn't require keys on usb stick and hopefully the extracted modules will work on all firmwares. Let me know if someone tests it.
Update x2 multiMAN v04.81.02
Fixed nethost/netiso issues on...
Today the Ps3Xploit Team has given us an OFW4.82 to CFW exploit this means that you will never require an E3 flasher or comparable hardware downgrader this is enormous news in the ps3 modding scene yet it additionally implies that there will be alot more modders on the web and Sony won't care for that so risks are they will attempt to fix it and close down the ps3 servers all together.
Tutorial
PLEASE READ FIRST:
It's essential not to flood the browser memory with junk before running the exploit. The reason for this is that due to javascript core memory usage limitations we are scanning several times a small range of browser memory (a few Mb) to find some essential data in RAM, if the memory is flooded then the range to scan becomes much larger & the probabilities that our data is found in the smaller range decrease dramatically..
So in short, never use the browser or set a homepage you cancel before running the exploit!
If you...
The OFFICIAL Kernel Exploit that reaches up to firmware 4.05 has now been released by Fail0verflow. What can you do with Kernel Exploit? High level firmware Kexploit brings all your needs to the table. Have fun exploiting!
failoverflow :: The First PS4 Kernel Exploit: Adieu
While some are still trying to make their Snes roms compatible with the super mini-classic in the shadows, developers are still looking to improve the emulation of the SuperNes on the first Xbox 1 of the name. For those who do not know the
Xbox 1
(found between 15 to 20 euros) is still one of the best consoles for emulation.
It's a nice surprise that nobody expected.
Here is the changelog:
* All cores updated to madmab edition interface CFv1b28.
* Fixed some of the odd looking text in cut scenes for the game Hook.
* Right mouse button was not operable in all cores... Fixed.
* Lightgun secondary fire and Justifier zapper clear got foobared when I modified the controller sequence. Fixed. Note: 1.43 core does not display a cursor.. so using the left...
As expected, the Team Ferrox represented by Alexander confirms once again that it deploys a considerable amount of work in a few hours, a work based primarily on the passion to offer the PlayStation 3 community new possibilities.
As the Team Ferrox says, this is the most advanced CFW after the Rebug, which has a track worthy of the name, the staff of Cybermodding has tested and even our friend Littlebalup tests since yesterday.
Out of respect for all the developers we did not broadcast the first images we had yesterday, but the work done is phenomenal.
This CFW is the first CFW with Cobra functions that has the follow-up of a Team, the Team Ferrox, represented by Alexander, it incorporates the functions Cobra 7.53, the latest.
CFW CHARACTERISTICS:
- Built on the basis of the latest OFW 4.82 SONY.
- PSN / SEN enabled.
- Upgrade from any CFW (CEX).
- Ability to update from OFW 3.55.
-...
the developer and sungler Littlebalup informs us of the availability of the first custom firmware based on the official firmware 4.82, this is the CFW Ferrox 4.82 Standard v1.0 of the famous Alexander.
A few minutes after the release of OFW version 4.82, the staff of CyberModding immediately started to work, and here is the result, the first CFW 4.82.
The CFW Ferrox is a reference, its Core OS is for most developers to work on their own homebrews, you can go with your eyes closed. Attention as any CFW, it only installs on firmware 3.55 or consoles with a CFW.
Tested on:
LizZo -
CECH-2104A
Dodero4 -
CECH-2504A
MiZiO90 -
CECH2004A
GUERRA -
CECH2004A
Note that in this CFW there is no particular modification, no superfluous programs or mods, if you want a more complete CFW, the Team recommends waiting for a customized version that should come out...
Good news, Team PS3Xploit has just released version v0.2.3 IDPS Dumper, and it officially supports the firmware OFW 4.82.
This means that the 4.82 firmware did not really block the IDPS Dumper, even if it required a new version.
And good news never comes alone,
bguerville confirms that on the firmware 4.82
, the kernel has not been changed, and especially that the webkit has not been changed either, which suggests that it is possible to move their
work from 4.81 to 4.82, he advises,
however, to wait to be sure.
guerville Kernel has not been changed & webkit hasn't been changed either.
Exploit works fine so my guess is that it is probably safe to update however I would still wait until we know more...
bguerville, Yesterday at 2:18 PM #141 / psx-place.com
Caution, the firmware 4.82 would not be there to plug a potential exploit webkit that could have...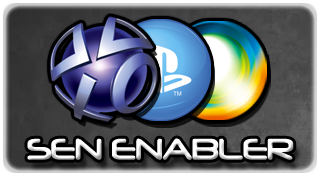 Developer @xX_Evilnat_Xx has has released an update to SEN Enabler which adds support to the new PS3 update v4.82 released earlier. Bare in mind this is a beta hasn't been tested.
Changelog
:
Added spoof to 4.82
Added support for future CFWs 4.82 CEX
Download:
Please Login or register to view links or Console ID's
Premium ID here:
Please Login or register to view links or Console ID's
Purchase Premium upgrade here:
Please Login or register to view links or Console ID's
PM
@Dany2511
if you want to buy premium with PayPal YOU MUST HAVE PREMIUM TO SEE THIS CID
And contact
@Younis
for Google Wallet (No fees)
Thanks to :
@SheMoansAcidRain