ConsoleCrunch Official Site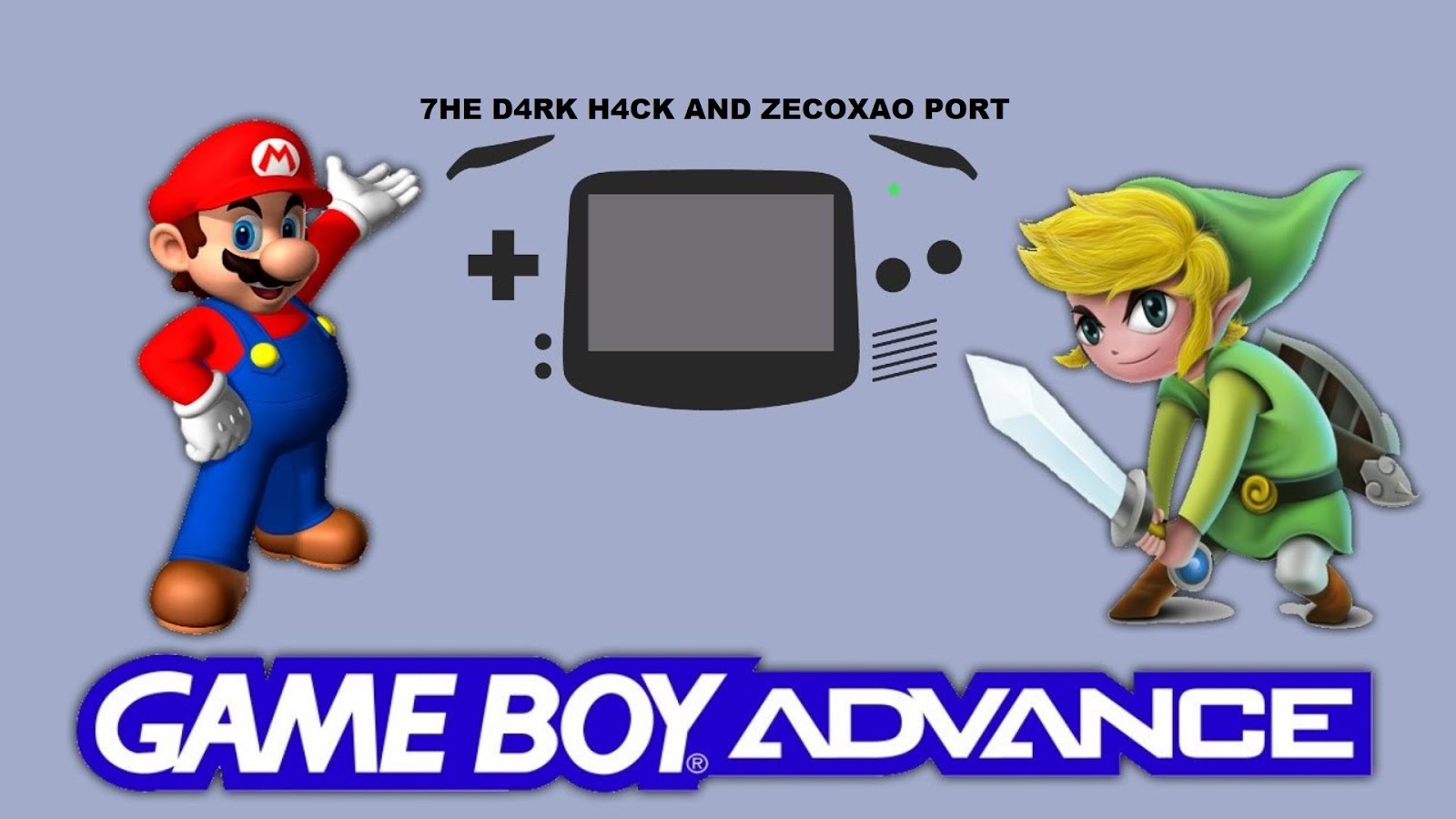 ​
Following up on the previous
Please Login or register to view links or Console ID's
, today developer 7he D4RK H4CK has released an update to his GBA Emulator bringing it to version 0.2 which organises roms by alphabetical order and folders and many other fixes.
Changelog:
organized roms by alphabetical folders and error solved
Download:
Please Login or register to view links or Console ID's
Today a new Battle Royal game came out from EA and the creators of Titanfall "Respawn Entertainment". Like most games, your started off with a tutorial or training camp to better help you understand the games mechanics. And as of now there is only the Training Mode and Apex Mode. In Apex Mode, you in a squad of 3 will go up against 20 other squads to fight to be the very last one remaining, did I mention you can revive your fallen squad members by grabbing their "token" and bringing it to a nearby respawn drone. Below are what we know and whats available at this time of release, so far so good. Oh yea, there is also no fall damage so you can unleash your ultimate YEET off a high point mid game.

The store marketplace feature section resets weekly with featured and exclusive skins so far. Apex packs are known as "Cosmetic Apex Packs", which contain varies items ranging from, Skins, Finishers, Frames, Poses, Trackers, Intro/Kill Quips, and Crafting Metals… The rarities available...
​
It's a long time since I've written about PS3 homebrews, today developer 7he D4RK H4CK has released today a port of his GBA emulator for the PS4, it may have a few bugs here and there but if you encounter any please reply below and I will pass it on to him.
Download:
Please Login or register to view links or Console ID's
Source: psmegahax.blogspot.com
Please indicate below if you are interested in a chance to join the System
Software Beta Trial
.
Please note that completing this enrollment form does not guarantee a place on this Beta Trial.
Invitations are at
Sony
Interactive
Entertainment
America's (SIEA's) discretion. Unless you are selected, we will not contact you regarding this Beta Trial. You must agree to the
System Software
Beta
Agreement by answering
"I AGREE"
below to eligible to participate in the
Beta Trial
. Beta Trial participants may be contacted to participate in a survey.
If you are selected, we will email you with a voucher code. Keep an eye out for the official invitation email from [SIEA] so that you know when the Beta Trial has commenced! Please make sure you have a valid email address on your
...
Only a few days ago Libretro reported that they will release an Xbox One Port of RetroArch and the following day they show Retroarch taking a shot at PS4 . The primary reason we have not seen Retro Arch on the PS4 was that of the absence of a couple of apparatuses missing however with reason finds the PS4 would now be able to utilize OpenGL video drivers which has a universe of an effect for porting homebrew and emulators.
Somebody has just ported the GBATemp emulator with OrbisGLperf and running with LibOrbis however since RetroArch is being ported to the PS4 the engineer said there is no compelling reason to make an open arrival of this port.
Clearly what you see isn't perfect yet in the image underneath, tallness is part down the middle at this moment, however, what you see there is RetroArch running on a PlayStation4!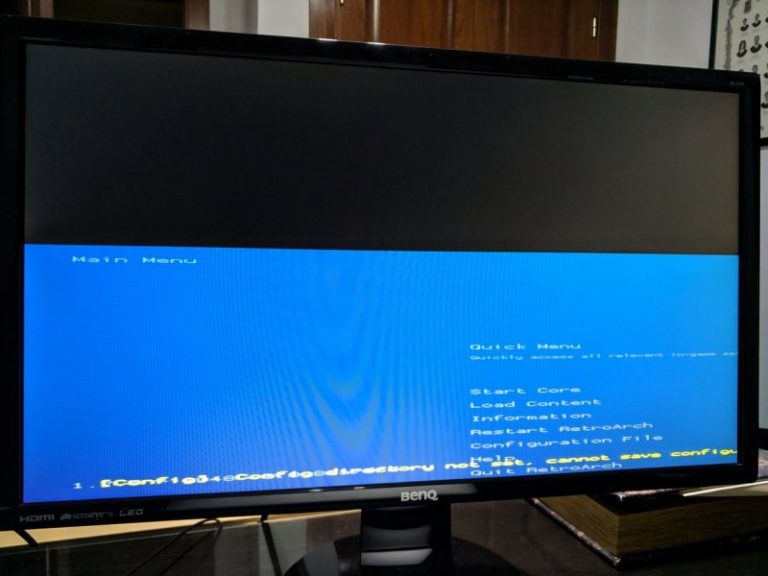 It's utilizing the OpenGL video driver and running XMB. It's initial...
Hello ConsoleCrunch members,
We are going to open the staff position to help with the workload and reading of new posts to the forum.
Requirements
:
Reading new posts
Remove posts that do not follow rules
Try help members (Like you normally do)
Must have been a member for over a 6 months (or 1 year would be better) and know how the site works
Contain the ability to excellently demonstrate a well-tuned usage of the English vocabulary at minimum.
Have the ability to construct sentences with no major grammar errors without the aid of magical assistants or invaders.
Withhold, at minimum, a basic understanding of the gaming and electronic industry.
You are at least 18 years of age
Must be talkative in Shoutbox
Contain a required and vital essence of respect and trustworthiness.
When submitting your application:
Please create a thread with a title that contains your name. Within the thread please provide a well constructed...


Desktop application for ConsoleCrunch.
Developed by Oblivion.
​
Downloads
UPDATES | V1.03
Added Reload, Back and Forward functions to mainBrowser menu.
Added Back and Forward functions to shortcuts.
UPDATES | V1.02
Added context menu and mainBrowser menu.
Added shortcuts. (can be found on mainBrowser menu.)
Added tray icon. (double-click to minimize / maximize)
Updated RPC. (Users can see what page you're currently viewing.)
Updated external links behaviour. (external links will now open in your browser.)
Features
RPC Integration.
Less ram usage compared to most browsers....

​
A webapp based Android app for ConsoleCrunch.com with basic navigation functionality developed by Please Login or register to view links or Console ID's.

Download
Source
Main Features
Includes basic navigation functionality.
Easy to use.
WebApp based Android App.
Open Sourced.
...

​

Russian Gamers Outraged By Battlefield V Producer''s Statement,
About USSR InclusionDavid Sirland apologizes for the misunderstanding after enfurious fans start #ApologizeforUSSR flash mob. At a Battlefield V launch event in Stockholm, Sweden, Battlefield V producer David Sirland was asked about a USSR faction being included within the multiplayer shooter that is set in World War II. David Sirland, Battlefield V Multiplayer Producer As such, hundreds of Russian gamers literally were outraged at the comment and began to organize a flash mob online under the hashtag #ApologizeforUSSR. Many gamers demanded an apology from David Sirland, and he did just that when he talked to Russian site DTF . Sirland clarified that he meant ''that it would be difficult to kind of put into the theater of sort of military operations which includes the fighting between the Allies and Axis force. He then went on to state that the Soviet Union deserves to have its own...