ConsoleCrunch Official Site
the developer and sungler Littlebalup informs us of the availability of the first custom firmware based on the official firmware 4.82, this is the CFW Ferrox 4.82 Standard v1.0 of the famous Alexander.
A few minutes after the release of OFW version 4.82, the staff of CyberModding immediately started to work, and here is the result, the first CFW 4.82.
The CFW Ferrox is a reference, its Core OS is for most developers to work on their own homebrews, you can go with your eyes closed. Attention as any CFW, it only installs on firmware 3.55 or consoles with a CFW.
Tested on:
LizZo -
CECH-2104A
Dodero4 -
CECH-2504A
MiZiO90 -
CECH2004A
GUERRA -
CECH2004A
Note that in this CFW there is no particular modification, no superfluous programs or mods, if you want a more complete CFW, the Team recommends waiting for a customized version that should come out...
Good news, Team PS3Xploit has just released version v0.2.3 IDPS Dumper, and it officially supports the firmware OFW 4.82.
This means that the 4.82 firmware did not really block the IDPS Dumper, even if it required a new version.
And good news never comes alone,
bguerville confirms that on the firmware 4.82
, the kernel has not been changed, and especially that the webkit has not been changed either, which suggests that it is possible to move their
work from 4.81 to 4.82, he advises,
however, to wait to be sure.
guerville Kernel has not been changed & webkit hasn't been changed either.
Exploit works fine so my guess is that it is probably safe to update however I would still wait until we know more...
bguerville, Yesterday at 2:18 PM #141 / psx-place.com
Caution, the firmware 4.82 would not be there to plug a potential exploit webkit that could have...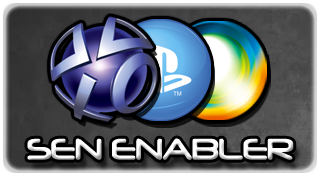 Developer @xX_Evilnat_Xx has has released an update to SEN Enabler which adds support to the new PS3 update v4.82 released earlier. Bare in mind this is a beta hasn't been tested.
Changelog
:
Added spoof to 4.82
Added support for future CFWs 4.82 CEX
Download:
Please Login or register to view links or Console ID's
Premium ID here:
Please Login or register to view links or Console ID's
Purchase Premium upgrade here:
Please Login or register to view links or Console ID's
PM
@Dany2511
if you want to buy premium with PayPal YOU MUST HAVE PREMIUM TO SEE THIS CID
And contact
@Younis
for Google Wallet (No fees)
Thanks to :
@SheMoansAcidRain
PS3 Firmware 4.81 was released over a year back by Sony, and a large portion of us anticipated that it would be the last firmware ever for the PS3. Be that as it may, a couple of hours back, Sony discharged firmware 4.82, and this does not feel like an occurrence
Source: Sony
@Dany2511
@UnboundGodz
can someone of u edit in a real Thread

It seems that the project PS3Xploit advance a little, even if nothing is actually confirmed on the kernel exploit side, the dump part begins to bear fruit.
The developer esc0rtd3w has just explained on Psx-place that they now have a SuperSlim 4201A that will allow them to perform more advanced tests in private and thus no longer have to request public dumps for now.
And for good reason, it seems that some jealous reported to Sony the method used by IDPS Dumper to perform the operation under firmware 4.81 so that Sony corrects the fault exploited.
The Team asks to stay on the firmware 4.81!
When the team echoed the fact that the method was reported to Sony, she warned that Sony will probably update the firmware, it should be disconnected to disable automatic updates because a possible 4.82 PS3Xploit butcher.
Originally, the team asked for dumps tests on eMMC memory models (12 GB) and asked for feedback on the CECH-40xxA, CECH-42xxA and...
​
Some exciting news for the PS4 scene, as developer m0rph3us1987 has told us that the PS4 Debug PKG installation with FSELF compatibly seems to be successful, so this means that it could be time to port some classic emulators.

​
I must confess I hesitated for a long time before offering you this news, which if it turns out to be more accurate rumor so far because no proof of concept, no image, no beginning of line of code, have been unveiled.
The general idea would be to bring to the release of a kernel exploit on the latest firmware 4.81, again nothing of this is asserted so far, only a few tracks are evoked by esc0rtd3w.
So the developer esc0rtd3w explained on Psx-hax.com that all models of consoles must be supported to perform common tasks whatever their firmware, this is the case for example for a dump of the Flash, the extraction of the IDPS, and other possibilities that are known by Sony under all firmwares, this thanks to the private keys.
To achieve its few tasks, the developer explains that it relies on requests sent to the root level of lv2,
but this is impossible to achieve on revisions 300x and 400x, namely the latest Super Slim.
If a kernel exploit on...