Avid Poster
CC Dev Team
Determined Poster
Active Member
Jul 13, 2016
1,040
575
198
Last year Microsoft announced partnerships with various manufacturers to offer a wide range of choices to users. The objective of the company is to democratize virtual reality technology to reach the mass market, and ultimately to lower prices to achieve mass adoption.
At a presentation of the Game Developers Conference (GDC), Microsoft announced its mixed reality Windows program created to feed this content into new devices?
The development kits of this new mixed virtual reality Windows will start to be shipped this month
https://blogs.windows.com/windowsex...-dev-kits-shipping-month/#DsDrYy8HW0CtgxK2.97
This is a device made in collaboration with Acer, which does not need external sensors to operate and that operates via a complex but plug-and-play configuration.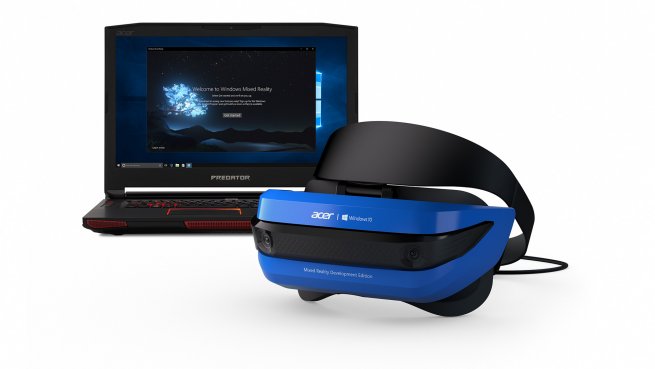 Acer's dual reality glasses have two LCD screens with a resolution of 1440 x 1440 each and a refresh rate of 90 Hz, they have a 3.5 mm audio output jack and are connected via an HDMI cable 2.0 for display output and via USB 3.0 for data flow.
Officially there is no advertised price, but more affordable models start from $ 299. In addition to Acer, collaborations will be between Microsoft and Asus, Dell, HP, Lenovo and 3Glasses.
Microsoft has already confirmed that this new Acer device will be supported by the Xbox One and the Scorpion project in 2018.