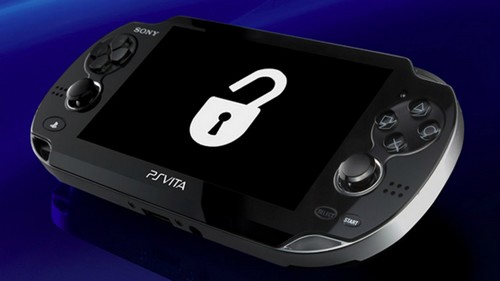 Since the release of Adrenaline or Ark, PSP games and homebrews are now compatible on Ps Vita, the worries you may encounter for their uses, is their installations.
Indeed in order to install these 2 eCFW PSP on your Ps Vita you need to have a bubble PSP on your console (games, demo any) but without psn, it is now almost impossible to recover a demo or a PSP games Without making many and dangerous manipes.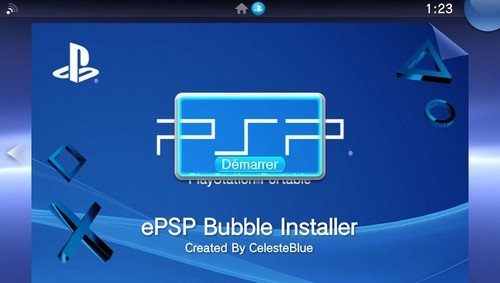 Here is Celeste_Blue, member of our forums, with his new homebrew: ePSP Bubble Installer.
After a first homebrew in collaboration with other devs, it returns with this new homebrew which will allow you to create a bubble to install then Adrenaline or even Ark (and even other homebrews requiring a bubble PSP).
This homebrew comes in the form of .vpk, which you install with VitaShell or Molecule like any other .vpk. In addition it allows Celeste_Blue to participate in the competition Gekihen (link here) which as a reminder has been extended until March 19, 2017. Good luck to him ... and all the other participants ...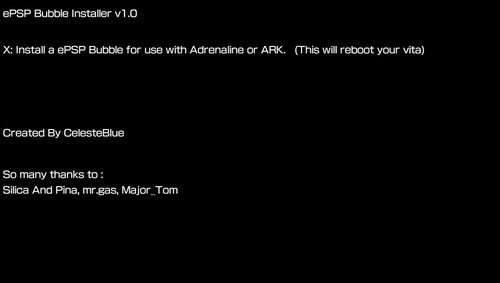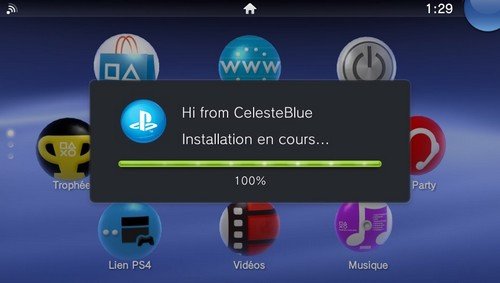 Description:


A tool that quickly creates a mini ePSP bubble for use with Adrenaline or ARK.
Downloading the VPK file:
https://www.up-4ever.com/fcbnud66p5zj
https://virustotal.com/fr/file/cd65...bbc6c051b951e138a77af41aa67bf1bdffb/analysis/
Downloading Data Files:
https://www.up-4ever.com/jsl47wsz56kx^
https://virustotal.com/fr/file/32c7...a8d65c82e8516a1f80f971c1f5cf7f7fae1/analysis/