Public Legend
Retired Staff
Local Legend
Local Hero
Local Celebrity
Community Elite
Community Veteran
Determined Poster
Active Member
Console ID Poster
Jun 5, 2015
3,911
7,474
1,268
StoreHaxx - 4.83 (IDPS / PSID Dumping Method)
Here we present you with a cool way to grab your IDPS / PSID on 4.83 OFW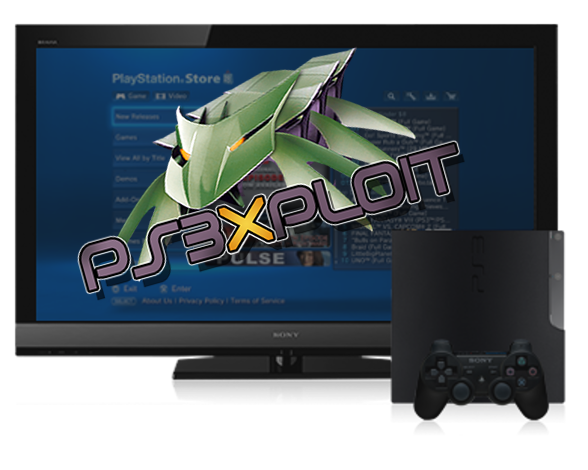 ​
Firmware versions 4.60 - 4.83 and all models are supported by this trick, but 4.83 OFW is the only fw version supported by the team, for handling any issues that may arise.
On OFW 4.60 - 4.82, this tool could be installed, but it isn't needed. the IDPS can already be dumped using the PS3Xploit IDPS dumper tool.

On CFW, 4.60+ firmware are supported, but this tool is only for devs wishing to dig further as there are better ways for users to retrieve the console id. For those curious of using it on CFW, please see end of this post for a package that can be installed.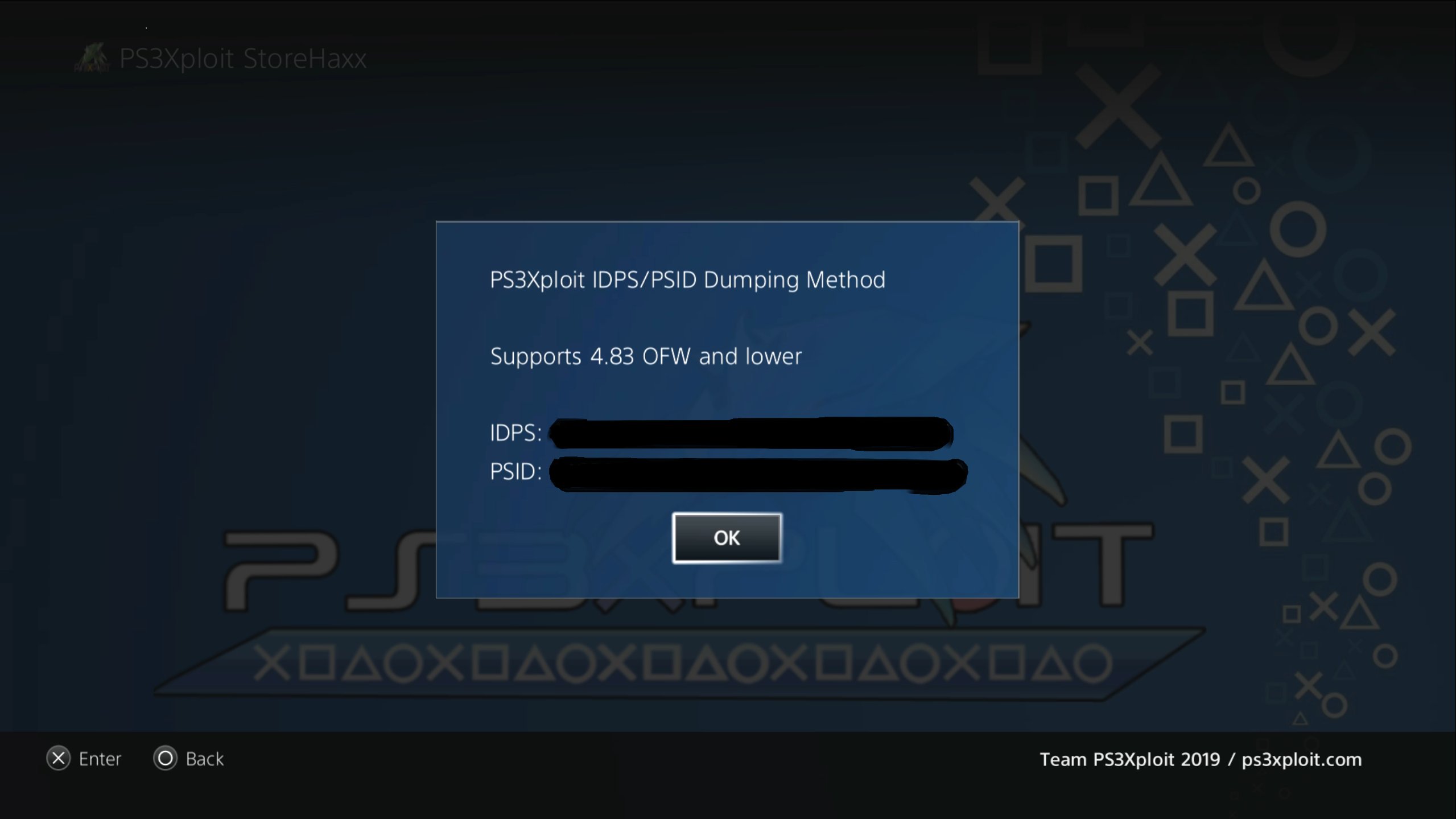 This is essentially a PlayStation Store with ALL functionality removed!
It has been modified to only display the Unique Console ID (IDPS & PSID) and nothing else.


YOUR HARD DRIVE WILL BE FORMATTED DURING THIS PROCESS!
IT IS RECOMMENDED TO BACKUP/SYNC ANYTHING IMPORTANT BEFORE STARTING!

More advanced users may want to make a sector by sector copy of HDD prior to erase, get IDPS, and restore, to save time creating accounts, signing to SEN, restoring games, licenses, patches, cache, DLC etc (as suggested by @Berion)






DOWNLOAD




Backup Version (4.83 OFW) - MD5: b28a4af377f8c39f97448ae960e1bdf4

works with ALL firmware, but is recommended for 4.83 OFW
hard drive is formatted during restore


Package Version (4.60 - 4.83) - MD5: d0efb4e492f2d9b1ece2a93204dff957

for testing. unsupported by the team. there are too many variables at play
overwrites files at /dev_hdd0/game/NPIA00025/
extracted package can also be used to inject into a custom backup, to avoid losing data




​